UX CASE STUDY
---
Kiwi the Fruit Monster
Many Chinese parents want to give their children the best educational environment. They bought educational books for them since the children were born. My client Qeeyu, an educational book publisher located in Beijing, wanted me to design a set of cartoon characters to introduce color books to the parents who are looking for books for their children under 3 years old.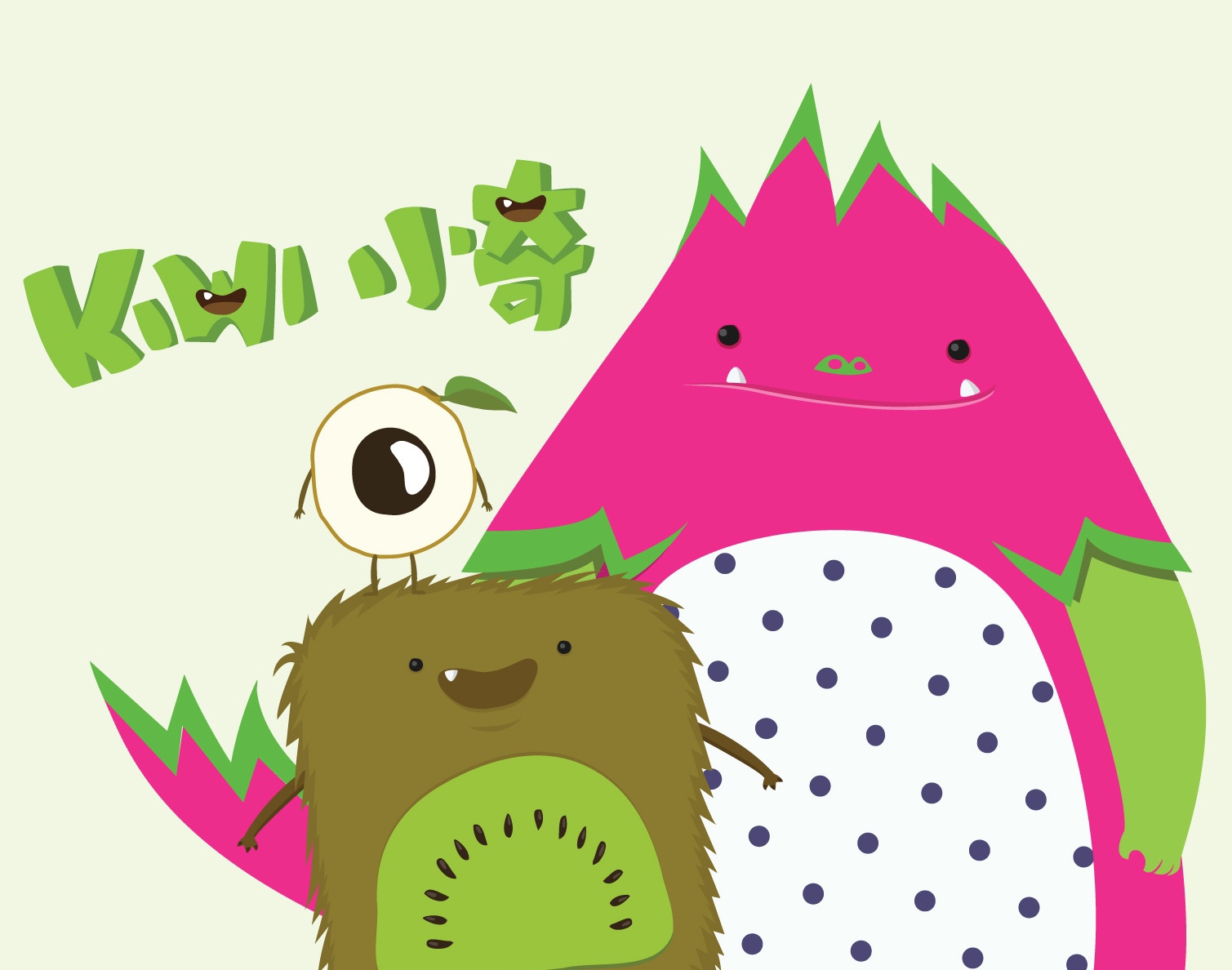 ---
Why not calling it Kiwi?
Originally, I only got a name "Xiao-qi" for the character I was planning to design from Mr. Ma Hui, CEO of Qeeyu. In Chinese, "Xiao" means "Little" and "Qi" means "strange" or "rare". Therefore, I came out of the name "Kiwi", because it's called "Qi-yi-guo" in Chinese, which literally means "strange fruit".
---
---
It's a journey to discover the meaning of reading.
The story of kiwi the fruit monster is basically about a journey to discover the love of books. Based on the script from Qeeyu, I created a world for Kiwi to explore, where he met Big Pitaya and Little Longan and discovered the wonders together.
---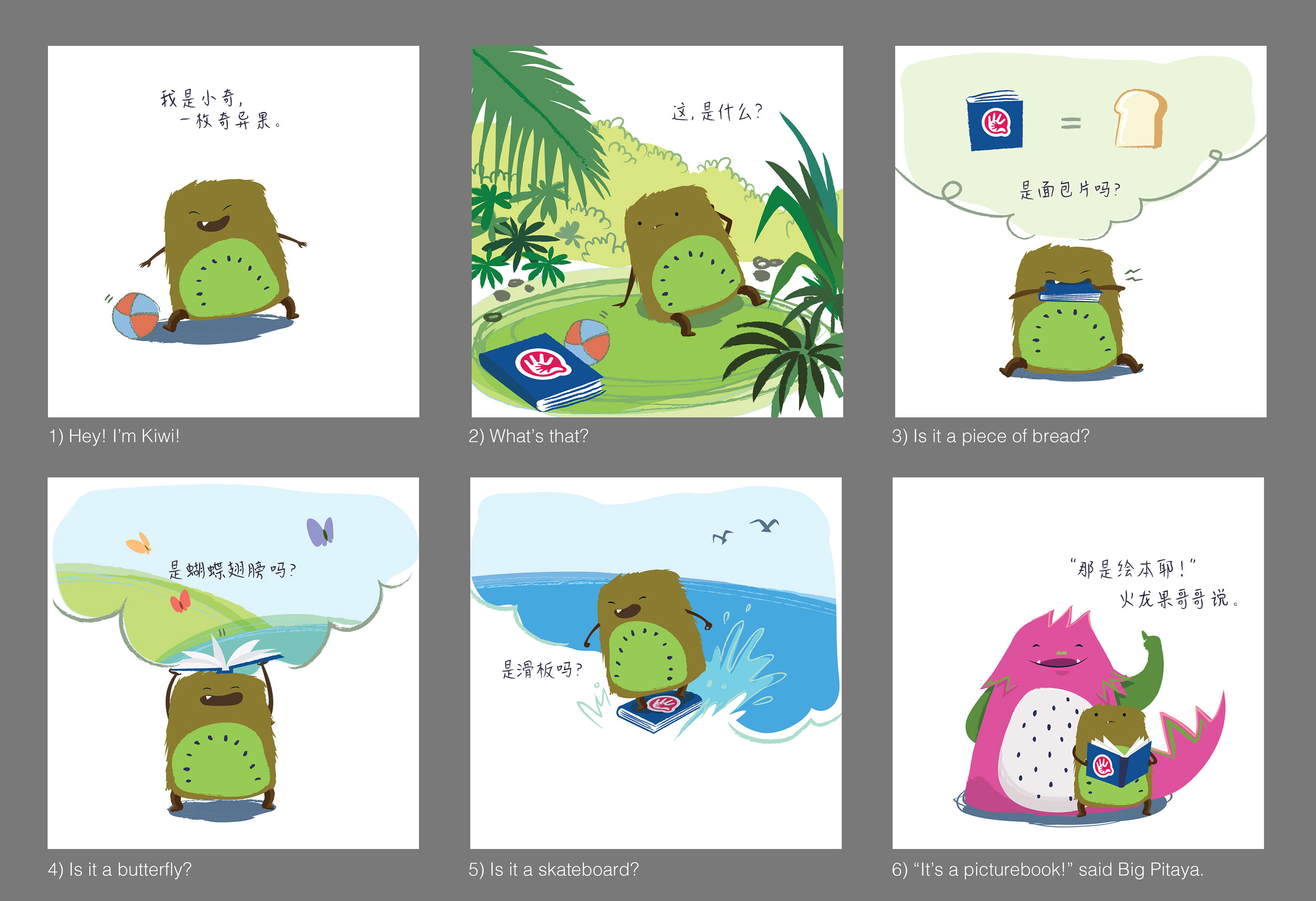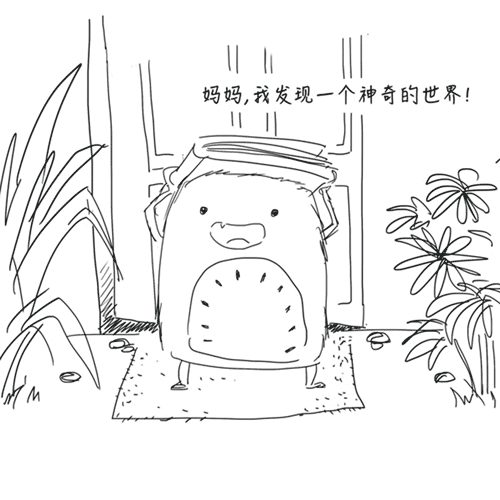 ---
It's a story about the wonders of life.
The scripts are straightforward but I filled up with rich visuals to explain the details.
---
---
It's about curiosity, adventure & love!
Queyee wanted me to put some classic children books they published into a story. Therefore, I warped it with a story of a baby kiwi's adventure.
---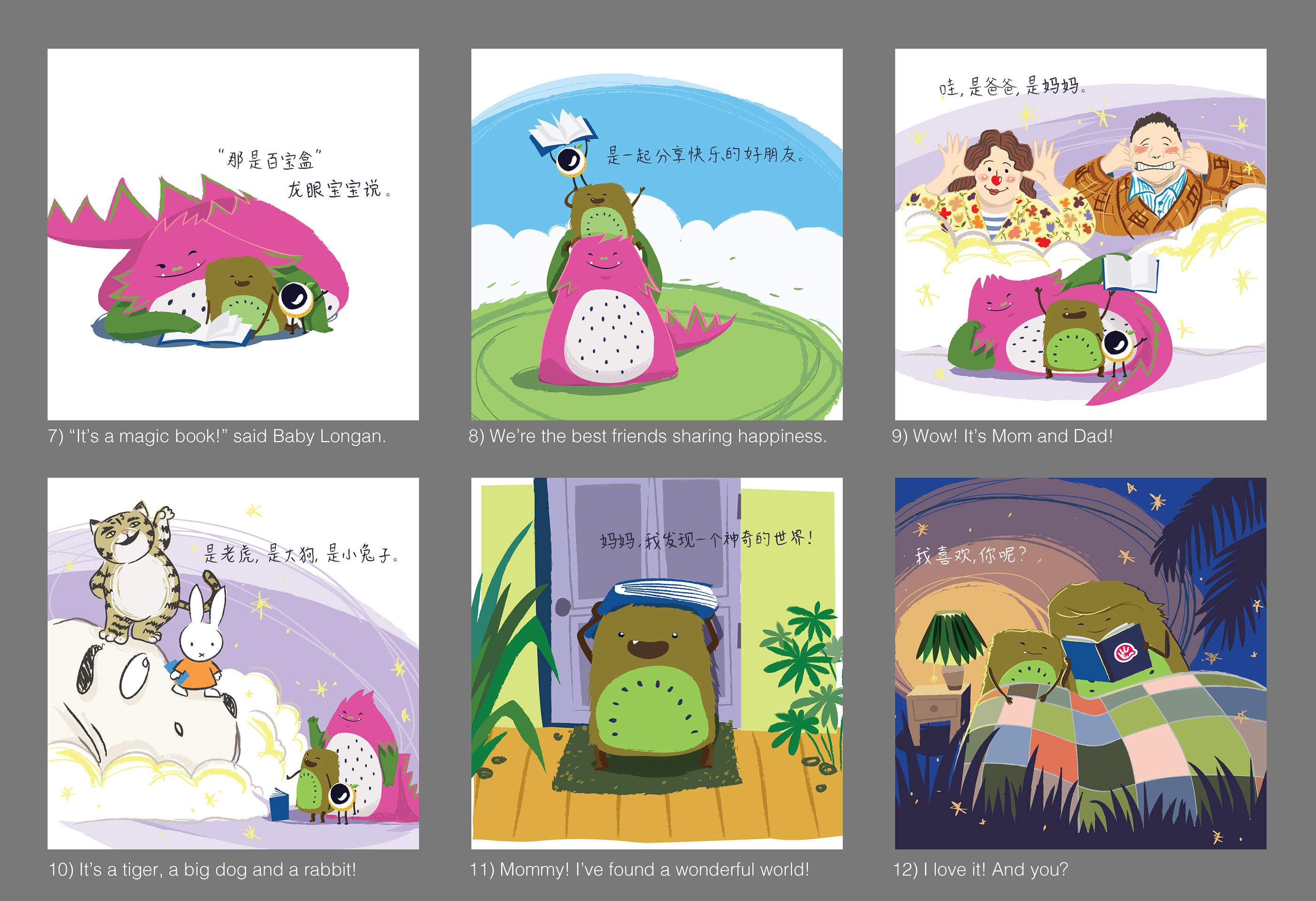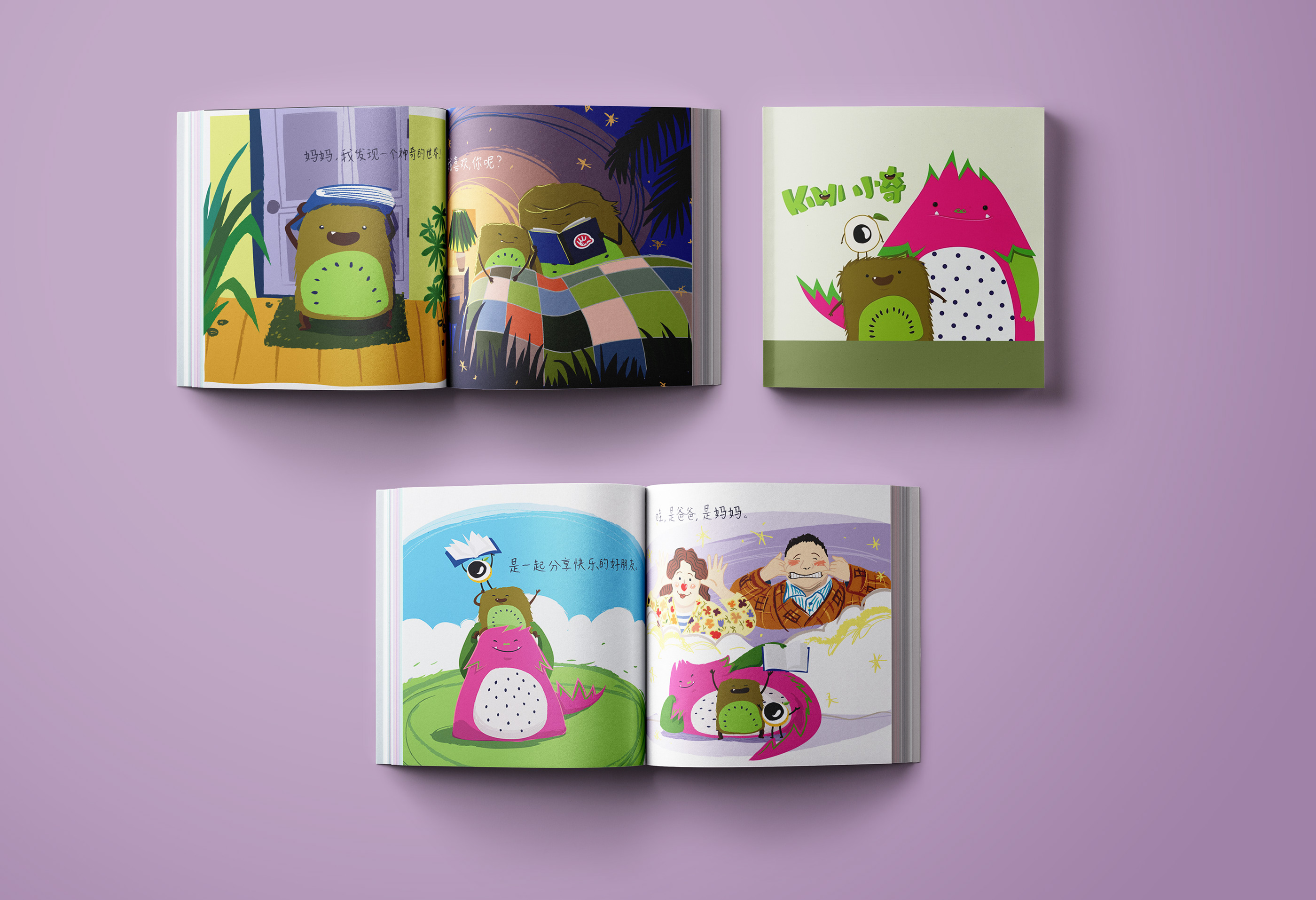 ---
"We need a hand puppet to tell the story!"
After finishing the book illustration, I was requested to design more details for the characters of kiwi. Children under 3 years old can't read but parents can tell the story to them. By using a cute hand puppet of Kiwi the fruit monster, parents can catch the attention of their children efficiently.
---

About the client
---
Qeeyu Education
Qeeyu Education is an educational book publishing based in Beijing, China. It delegates to promote educational reading solutions for parents with babies and young children. Kiwi the fruit monster is a copyrighted intellectual property owned by Qeeyu Education with the patent ID:CN303182372S since 2014.