INDUSTRIAL DESIGN / PACKAGING DESIGN / GRAPHIC DESIGN
---
Convexa
Eliminating the WiFi dead zone at home is becoming popular in modern networking technologies. Convexa is equipped with Qualcomm Wi-Fi SON (Self-Organizing Network) mesh technology to deliver robust and consistent connectivity to your entire space. Multiple units are required to extend the Wi-Fi network throughout your space. We launched Convexa-B (GL-B1300) on Amazon shortly in 2018, and then Convexa-S (GL-S1300) home routers in 2019.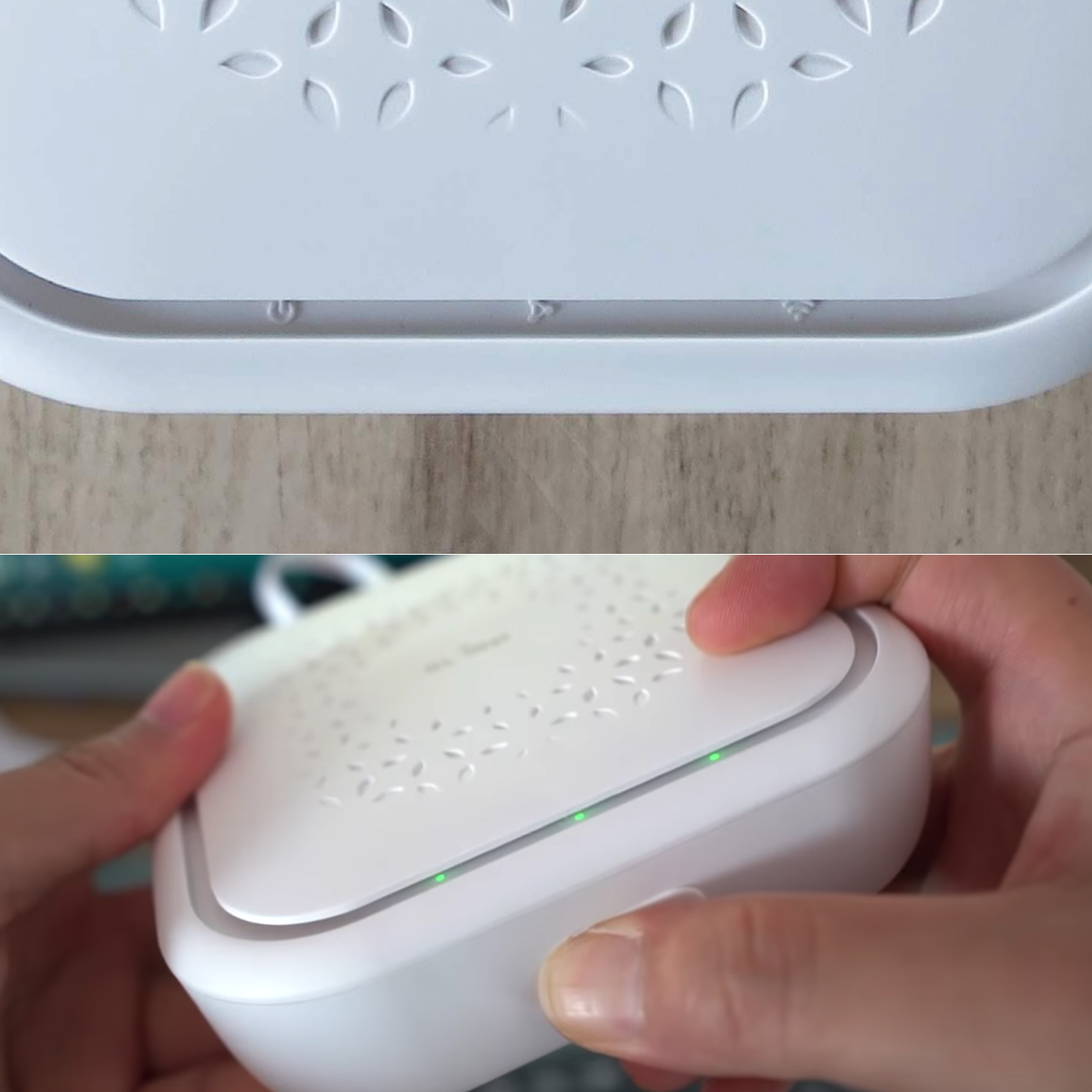 ---
"...On the top front, you can see 3 LEDs that indicate, power, mesh status, and WiFi operation. They're very discreet and aren't going to light up your room and distract you with their flashing."
by Ian Lim, product reviewer on the-gadgeteer.com
As a product designer, I noticed that users have little interests in the flashing lights of the product once they set up the router. Most of them find it is annoying to receive constant light pollution from the router they placed at home. However, developers wants to have clear vision of the lights when they deploy their program with the routers. To solve this, I hide the lights in the gap to avoid light pollution but still give a clear vision for users who needs light indicators. What is more, we allow users to turn off the lights in the admin panel.
---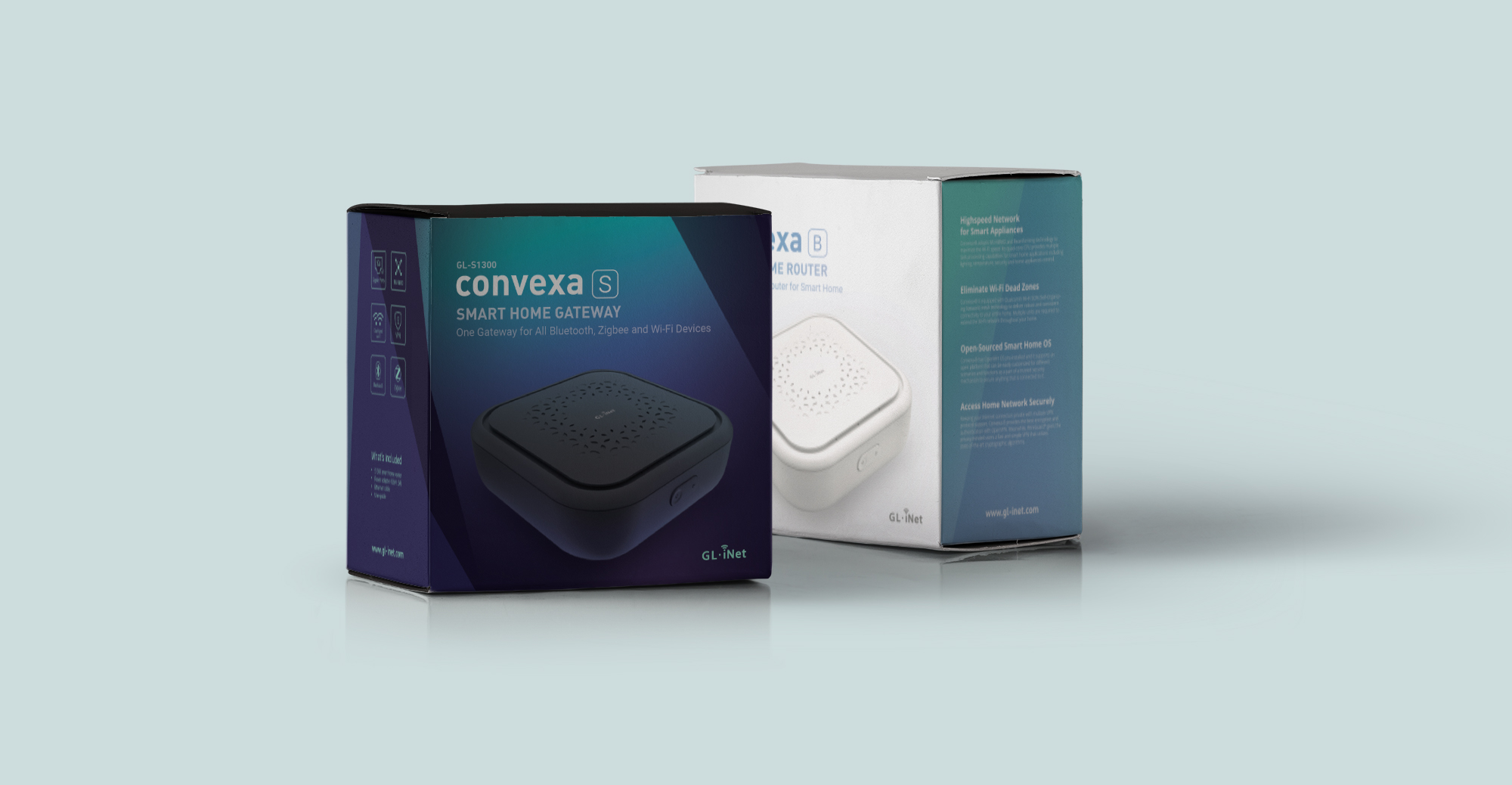 The package design of the Convexa-S and Convexa-B routers
How to Set up Mesh Network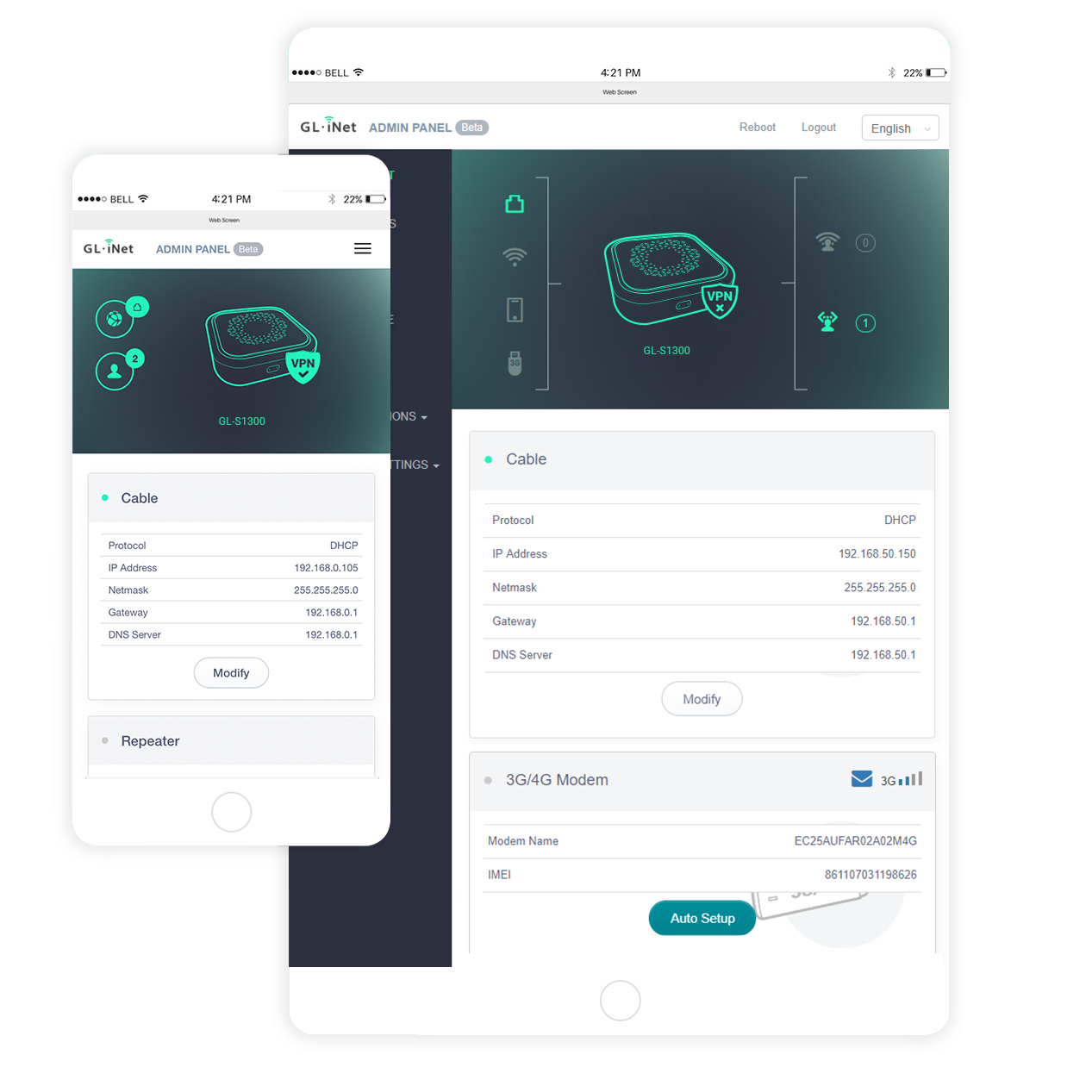 ---
"...Overall mesh networking certainly goes a long way to giving you a relatively simple setup process, and a good unified platform to manage your WiFi and its devices while increasing your WiFi coverage."
by Ian Lim, product reviewer on the-gadgeteer.com
Honestly, the current mesh interface is complicated for general users. However, the improvement of the user experience for Convexa Mesh routers is not the end. Our product team constantly gathers user feedbacks to develop a user-friendly app. The mesh deployment feature will be added to the current GL.iNet app soon.
---
---
"One of the best sources for user-generated content is an unforgettable unboxing experience."
by thegood.com
The unboxing is the act of opening a package and showing the world what's inside, therefore, it's very important in user experience of consumer products. When I designed the packaging, I was thinking of how to make users enjoy the ownership of Slate router. A mysterious dark box wrapping with irregular shaped belly-band is the final packaging design for Slate router. I worked with the junior designers to simplify the setup guide by starting with "Let's get started". Many users enjoyed the unboxing and shared on social media with photos.
---